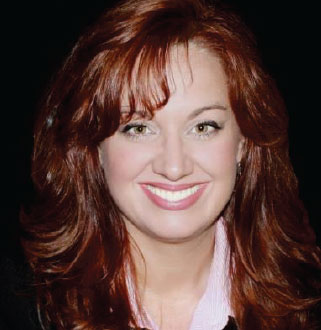 By Dorothy Hitchmoth, OD

In 2014, I was fortunate enough to be asked to be a part of a group1 that reviewed the scientific evidence and nutritional best practices surrounding zeaxanthin, lutein, and meso-zeaxanthin. Drs. Stuart Richer, Steven Ferrucci, Jeffry Gerson, Elizabeth Johnson, Joseph Pizzimenti, Diana Shechtman, and I discussed the role of these carotenoids in eye health and what we believe the best nutritional practices are.
Zeaxanthin & Lutein
First, we discussed the dietary carotenoids, zeaxanthin and lutein, that make up the protective macular pigment. Macular pigment absorbs harmful light waves and stops them from reaching the delicate photoreceptors and causing oxidative stress. Zeaxanthin was first detected in macular pigment in 1985,2 and these two antioxidants were included in the National Eye Institute's Age-Related Eye Disease (AREDS) 2 study.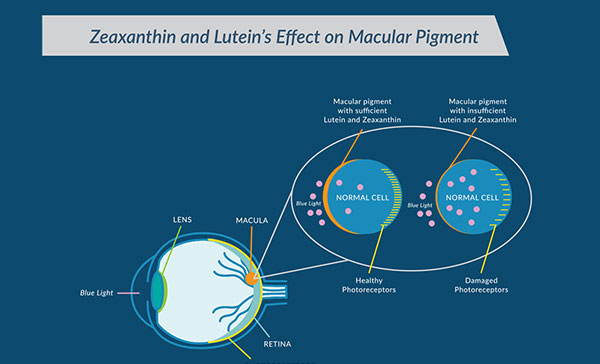 Lutein can be found in dark, leafy greens like kale and spinach, and zeaxanthin can be found in foods like peppers and corn. While these two nutrients are critical to eye health, the average American diet is sparse when it comes to including them. Dr. Ferrucci said, "…while it is possible to increase lutein and zeaxanthin intake by dietary modification, it is unlikely that most patients will begin eating sufficient quantities of the healthy foods that are rich in these nutrients. Supplementation with lutein and zeaxanthin is important to fill in their dietary gap."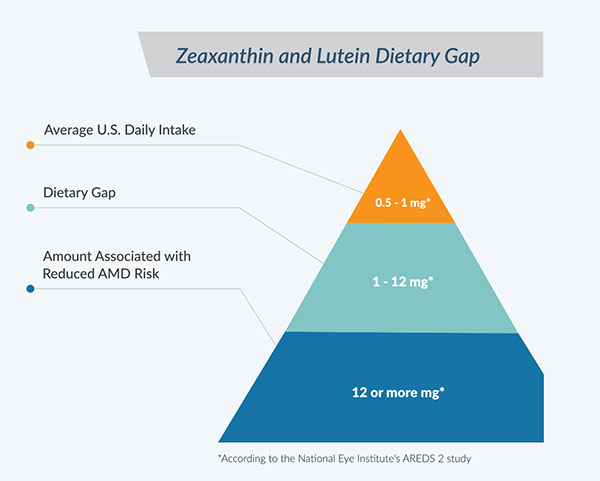 Meso-Zeaxanthin
We then moved on to the third and more controversial carotenoid, meso-zeaxanthin. Meso-zeaxanthin is a stereoisomer of zeaxanthin and a metabolite of lutein, meaning the body converts lutein to meso-zeaxanthin. While some may think meso-zeaxanthin is a comparable substitute for dietary zeaxanthin, the chemical makeup is not the same.3
Despite often-referenced common chirality, meso-zeaxanthin is difficult to find in isolation in nature. While one group of researchers claimed to find it in fish skin and turtle fat,4 Dr. Johnson and her colleagues tried to replicate their findings using fish skin but had no success. In fact, the amount of clinical evidence supporting meso-zeaxanthin is lacking when compared to the years of research backing dietary zeaxanthin and lutein. Only 21 human clinical studies have been conducted using meso-zeaxanthin, and all but 2 have been performed by the same group of researchers.5
Some might argue that the studies reviewing dietary zeaxanthin and lutein also include meso-zeaxanthin, but this is only possible due to impurities during the manufacturing process. Dr. Gerson explained, "…the amount of meso-zeaxanthin in the supplements administered in those studies was never measured and therefore cannot be definitively stated as being present. Furthermore, the presence of meso-zeaxanthin in such variable, negligible amounts does not provide a basis for making any valid statements about its efficacy and safety."
A Battle for Absorption
Beyond the ingredient's effectiveness, there is a concern for safety when talking about meso-zeaxanthin. It's been shown that the three carotenoids compete for absorption, and meso-zeaxanthin can actually reduce systemic levels of dietary lutein and zeaxanthin especially when in high doses.6,7 As a strong advocate for the eyes acting as markers for what's happening in the brain, I believe more research needs to be done to know how meso-zeaxanthin affects carotenoid levels in the brain.
Nutritional Guidance in Clinical Practice
Some eye care professionals may feel uneasy prescribing dietary supplements of any kind, but we as practitioners play an important role in our patients' well-being. Getting the proper nutrients is imperative for eye and overall health, and nutritional supplementation can help bridge the dietary gaps that may be present. While multivitamins are a popular suggestion, they often do not contain dietary zeaxanthin and lutein and other key ingredients that support long-term eye health. As Dr. Gerson said in our discussion, the decision for what nutraceutical to prescribe should be based on "what we know from good science" and be manufactured to the highest standards.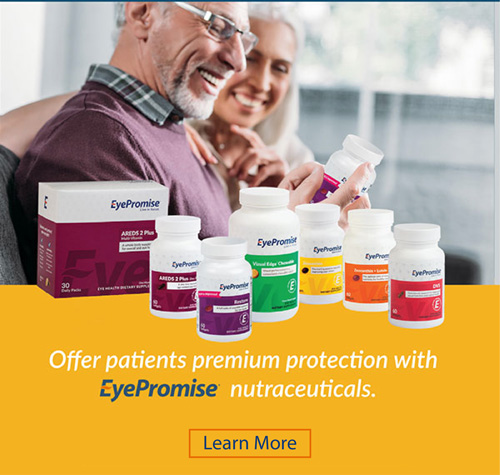 Sources:
1. Richer, Stuart, et al. "Carotenoids for Ocular Health." Review of Optometry, 24 Mar. 2014.
2. Bone RA, Landrum JT, Tarsis SL. Preliminary identification of the human macular pigment. Vision Res. 1985;25(11):1531-1535.
3. Grebow, Jennifer. "Fierce Debate over Zeaxanthin Isomers." Nutritional Outlook, UBM Medica, LLC., 26 June 2014, www.nutritionaloutlook.com/science/fierce-debate-over-zeaxanthin-isomers
4. Nolan, John M et al. "Verification of Meso-Zeaxanthin in Fish." Journal of food processing & technology 5.6 (2014): 335–. PMC. Web. 10 Jan. 2018.
5. "ZeaONE® – A Natural (RR) Dietary Zeaxanthin Ingredient for Eye Health." Kemin, Kemin Industries, Inc., U.S.A., 2018, www.kemin.com/en/north-america/products/zeaone-zeaxanthin.
6. Thurnham DI, Trémel A, Howard AN. A supplementation study in human subjects with a combination of meso-zeaxanthin, (3R,3'R)-zeaxanthin and (3R,3'R,6'R)-lutein. Br J Nutr. 2008;100(6):1307-1314.
7. Meagher KA, Thurnham DI, Beatty S, et al. Serum response to supplemental macular carotenoids in subjects with and without age-related macular degeneration. Br J Nutr. 2013;110(2):289-300.
Dr. Hitchmoth is Chief of Optometry and former Director of Residency at the VAMC White River Junction. She is a Vision Source private-practice owner and is the first consulting optometrist at University of Massachusetts medical school Practice Transformation Network (SNE-PTN). Dr. Hitchmoth is a nationally-recognized award-winning professor, lecturer and educator. She is a past State President and has served in leadership roles in the American Optometric Association over the past 24 years. She is VA residency trained and a Fellow of the Academy and the Optometric Retina Society. She is also on several pharmaceutical, nutraceutical and ophthalmic device scientific advisory boards. Her publication and research interest centers on retinal biomarkers of systemic disease and disease prevention. Dr. Hitchmoth is recognized as the nation's expert on retinal multi-spectral imaging.
Disclosures: Dr. Hitchmoth serves on the EyePromise Scientific Advisory Board and received honoraria and consulting fees from EyePromise.