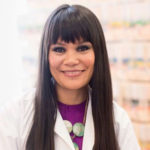 Learn about the inspiration of We Love Eyes line from the founder herself, Tanya Gill, OD.
What inspired you to create We Love Eyes? 
I always wanted to invent something but just never knew what it was until that patient walked into my exam room one lucky day. She was having problems with contact lens comfort. When I asked her to start removing her eye makeup, she gave me a few logical reasons why she didn't. It seemed like such an easy eye problem to fix. That night was the start of We Love Eyes.
What makes We Love Eyes stand out from other cosmetic brands?
100% of all We Love Eyes products are made with an obsessive desire to solve everyday eye problems with my 3 personal pillars: authenticity, health and laughter. It really does matter that I'm an ECP. My OD degree allows me to be hyper-focused on eye conditions while trying to help consumers fix their eye problems with healthy ingredients. Often eye problems are stressful so I do try to make it positive with a sprinkle of a little bit of laughter.
What is new for We Love Eyes in 2023?
After pioneering double-cleanse method for eye care in 2016, I thought all my good ideas were done with. Boy, was I wrong! At the time of writing this, We Love Eye has launched 4 of the 7 products slated for launch in 2023. Here's what inspired each of them!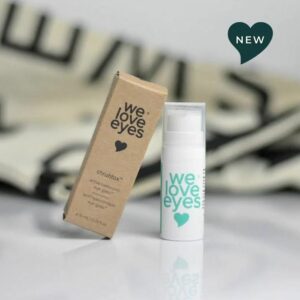 It's no secret that I get botox. At one of my Botox appointments, my injector said that I should just make an eye cream that targets fine lines and wrinkles with a ton of yummy actives. 18 months later, Shrubtox™ was born.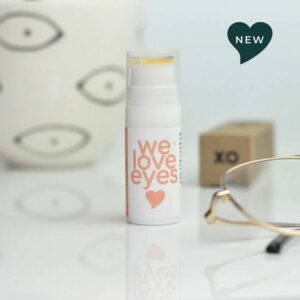 Urbaneyes™ eye cream was made for my patient who lives in San Francisco, works from home all day behind a computer for a start-up, but also spends a ton of time outdoors running with her dog and training for triathlons. Here we have 5 actives that address blue light, UV damage and pollution.
I think I'd rather slam my hand in a car door than formulate another mascara. Lashfull Thinking™ pressed serum mascara with Widelash™ was made for the many consumers I met on social media asking me to make them a healthier mascara that also supports the appearance of longer lashes. A beautiful non-waterproof formulation for consumers wanting to get back into mascara during their dry eye and MGD journeys.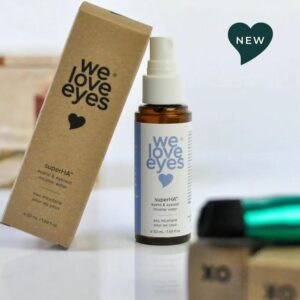 Not everyone loves the 2-step and/or greasy texture of the double-cleanse method. For those consumers, I made this beautiful superHA™ micellar water. I love this formula because it sprays on and feels like a water formulation, but contains an oil-meets-gel micelle supported in a hyaluronic acid base. Soooo useful for all makeup types and ideal for dry eyelid skin where lipids are always wanted.
CONNECT WITH WE LOVE EYES.
SHOP. | INSTAGRAM.