PECAA's legacy has always been, and continues to be, building a collaborative community of independent eye care professionals committed to growing stronger together. With doctors all across the country, it can sometimes be difficult for members to find ways to connect with one another on an ongoing basis. With busy day-to-day operations that may not allow for time off to attend industry meetings or reunions, this is a challenge most optometrists know all too well.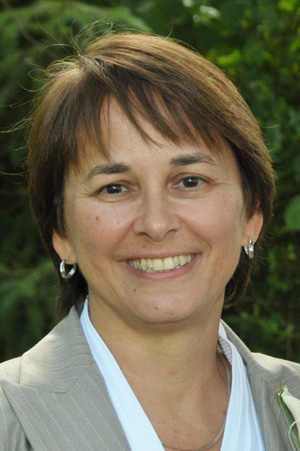 So, when one of our Members, Dr. Joan Miller of Baseline Vision Clinic in Hillsboro, OR, decided to create her own online eye care support community geared towards female optometrists, we thought it would be a perfect opportunity to touch base and get her thoughts on how doctors can come together online to share ideas and insights, discuss issues and concerns, and build a digital support network.
What Led to the Decision to Create the OD Divas Facebook Group?
OD Divas, a growing Facebook community for female optometrists, opticians, technicians, and other eye care professionals, drew its inspiration from a not-so-typical source: Tesla cars.
Dr. Miller joined a Tesla car enthusiast group on Facebook to share ideas and photos and ask advice.
"I found when you post a question on a Facebook group, you invariably get responses like, 'Oh, everyone knows that. That's a stupid question,' Dr. Miller explained. "People online make comments that are not always very kind."
Then, Dr. Miller joined Tesla Divas, an all female Facebook group, and loved the supportive environment and camaraderie she encountered. That experience prompted her to create her own Facebook group to connect like-minded women in her field. To avoid negative nellies and 'trolls', Dr. Miller set up a clear group description with the intent being, "a positive community of support and encouragement" along with expectations of respect and professionalism, zero tolerance for discrimination, and 12 ground rules for posts (including what not to post).
"My experience at meetings is that we connect and say that we should all get together, but the follow through isn't always there," Dr. Miller says. Online groups are a way to keep bonds and relationships alive.
Click here to read more.