There's something so inviting about including a round table in your office setting—it reminds you of your coffee table at home and creates an environment that feels cozy and comfortable. These four doctors chose a round tables to let patients gather around while they wait. Check out their choice of colors and seating to complement the space.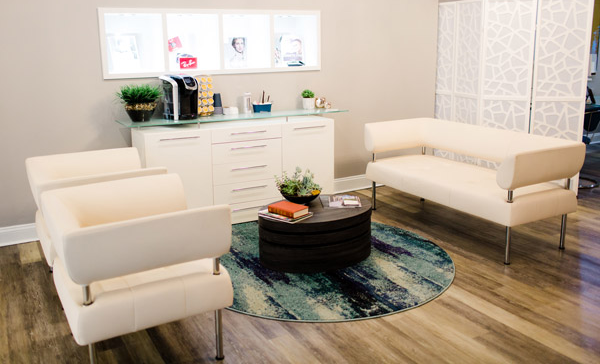 Jessica Yannelli, OD, chose this arrangement in her second practice location. The white, modern seating and round carpet beneath the round table complete the look in her reception area. See more.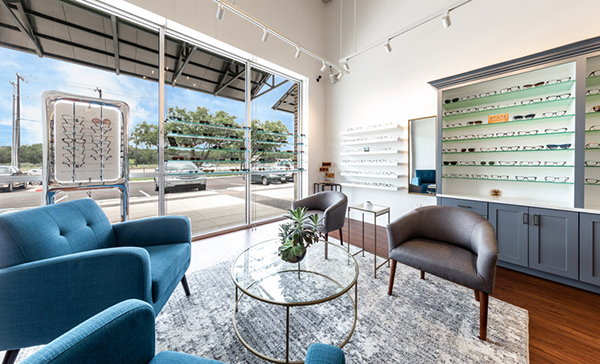 When Audrey Raley, OD, opened her cold-start practice in New Braunfels, Texas, it already felt like home: she spent time there as a child with family and friends. Her choice of blue and gray chairs, accompanying tables and live plants brings touches of the living room into her practice. See more.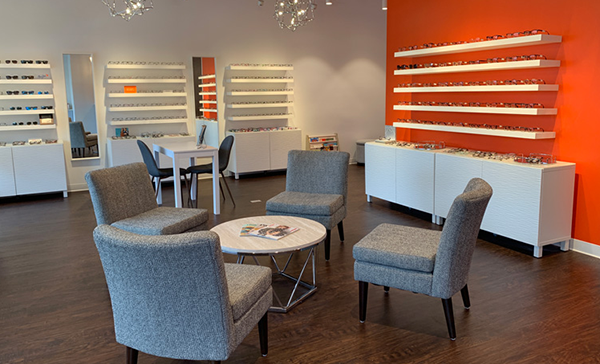 Stephanie Lyons, OD, stayed true to the Lyons Family Eye Care orange when branding her second location in 2019. The bright color pops in contrast of the white walls, and this neutral seating area offers families a spot to sit and relax during their visit. See more.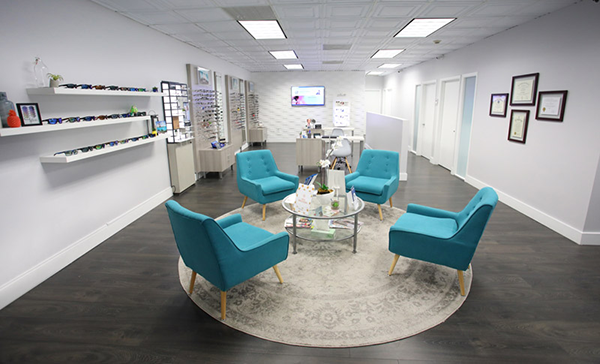 These bright chairs that Maria Briceno Martin, OD, added around her two-tiered round table shout out, "Come have a seat!" The refreshing splash of color complements the silver-rimmed table that displays educational and leisure reading materials. See more.