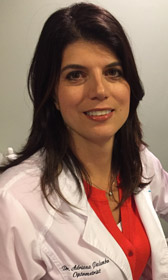 The practice Adriana Palumbo, OD, bought last summer is housed in a house. It's a nice little ranch-style property in the town of West Milford, New Jersey, about an hour's commute from New York City.
The previous owner, Ken Bair, OD, did the original conversion from house-to-practice when he started West Milford Vision Center more than 20 years ago, but Dr. Palumbo had more remodeling work she wanted to do. So right after she closed the sale, she closed the practice for nearly a month and started tearing things up.
"We rented one of those pods and, within two days of closing, I had everything in a pod in the parking lot," she says. That was kind of a tough way to start, she says. "It was stressful to know you have a business you can't use," she says. "I couldn't wait to get back to work."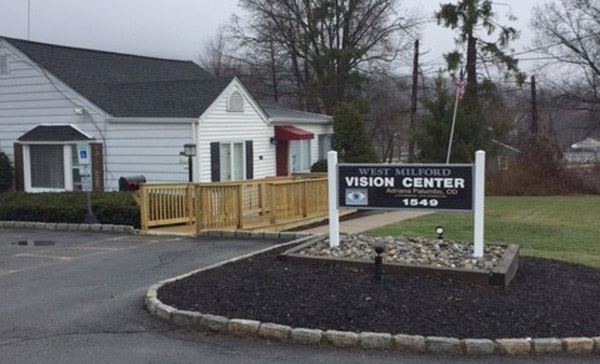 First came a few cosmetic changes. Workers ripped up the carpet and replaced it with hardwood-style tiling. Underneath the carpet they discovered the old phone lines from the original conversion, and they were worn down by 20+ years of foot traffic and office chairs. The phone lines now run along the wall.
The wallpaper was a 1980s décor of mauve and gray and blue, and it was so thick the contractors had to sand it off. "It took them a really long time," she says. In its place is paint, a mild green shade. The trim is painted white.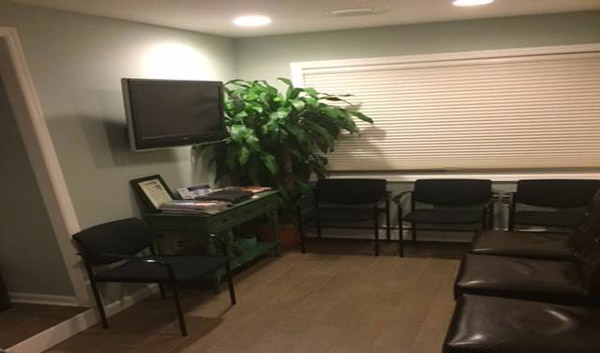 There is also new cabinetry throughout in a cognac color. Some of the cabinets replaced shelving space, which helped reduce the cluttered look. There are also new granite countertops for the front desk and optical, which also has new frame boards.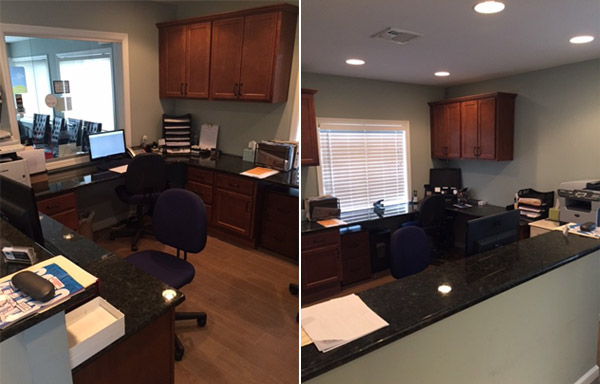 There were a couple of walls to knock down, too, mostly involving closets leftover from the original house. The lab was in a little room with two big closets, and one of them housed the edger. So she knocked down those closet walls to create a single, larger room.
She also took out a shower and a closet to create a pretesting room. "Getting rid of those closets and the shower gave it more of an office look," she says.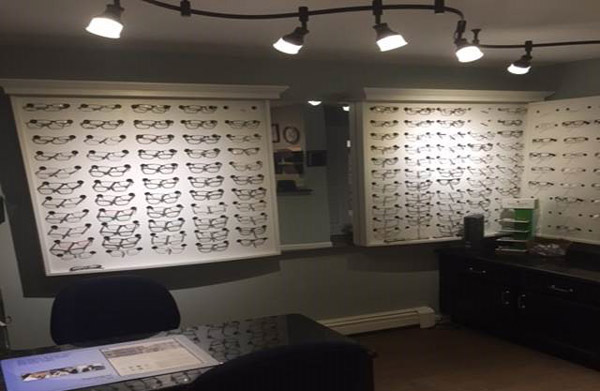 A few months later she also did some work on the outside, replacing the front walkway, which was a wooden ramp leading from the practice parking lot on the left side. In its place is a wider ramp, with some new lighting.
After several weeks of renovation work—and the staff working to keep patients supplied with contact lenses and eyeglasses while the practice space was closed—the practice reopened in late July.
The practice is surrounded by a nice lawn and there's plenty of room to expand if that option makes sense. The reaction from patients has been positive. "We get lots of compliments on the floors and lots of compliments on the walls," she says. "When they come in they say, 'Wow, it looks so clean.' I am so excited by how everything turned out, and welcome all our surrounding neighbors to come by and see us."