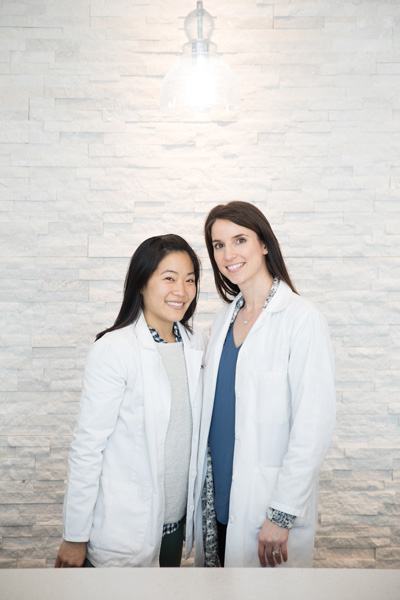 Fellow Illinois College of Optometry classmates Rachel Hutchins, OD, and Anita Han, OD, hadn't seen each other in nearly a decade since their 2008 graduation before a casual conversation about a dress reconnected them on social media in 2016. As they continued talking about where they'd been—Dr. Han as an independent practitioner with Walmart and Dr. Hutchins in both large and small private practice settings—and where they were headed, a common goal emerged to open a private practice.
"We have the same philosophy about building relationships, caring for patients and helping those around us in the community," Dr. Han says. "Rachel is smart, and I knew that we could do this as a team."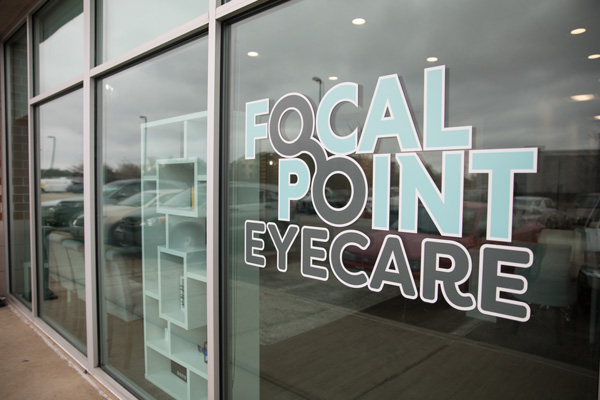 Dr. Hutchins felt the same way about taking the next step in her career with Dr. Han. "She is truly genuine in her care for her patients," Dr. Hutchins says. "We're both hard workers, and we wanted to put everything into this practice but also have time to enjoy our personal lives and families."
Both doctors had searched on their own for potential practice locations, but now in this initiative together, they worked with a realtor and narrowed the search for a spot that was centrally between both of their homes and also close so that Dr. Han's patients could follow her if they chose. They ultimately decided on a space in a strip mall on a very busy main street that Dr. Han had scouted out in Riverwoods, Illinois. With a Panera Bread, Orangetheory fitness gym and Chase bank already in the complex, the heavy foot traffic as well as drivers passing by would provide great exposure for their new business.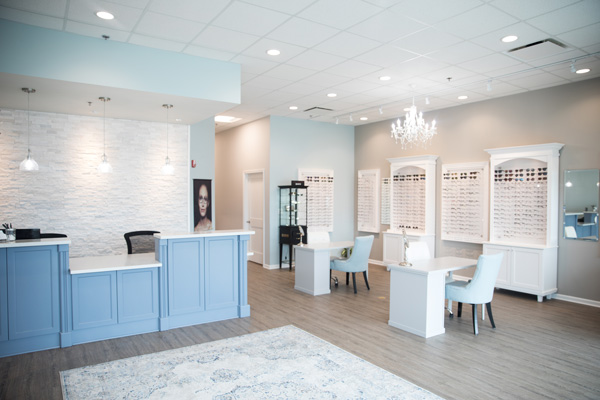 Renovation of the space was underway by May 2017, and with their contractor, they made plans for a transformation of the empty shell. "We both like similar aesthetics, and if you look our houses, they have a similar style," Dr. Hutchins says. It's designed with to make patients feel at ease, especially those who don't like that cold and sterile feeling of a traditional doctor's office. "We wanted it to feel like a spa, so we chose calming colors and play soothing music," Dr. Han adds. The result was a space that's fresh, clean and bright with simple details without a lot of clutter.
Focal Point Eyecare opened its doors in September 2017, and Dr. Han says a few pieces of instrumentation were must-haves from the start including an OCT and retinal camera. "You can't provide medical eye care without them," she says, and they have been proving to be a good investment as they work with a number of glaucoma patients and co-manage LASIK and cataract patients. On the top of their wish list is a topographer for fitting specialty contact lenses, as well as technology from Optos and for specialty dry eye treatment .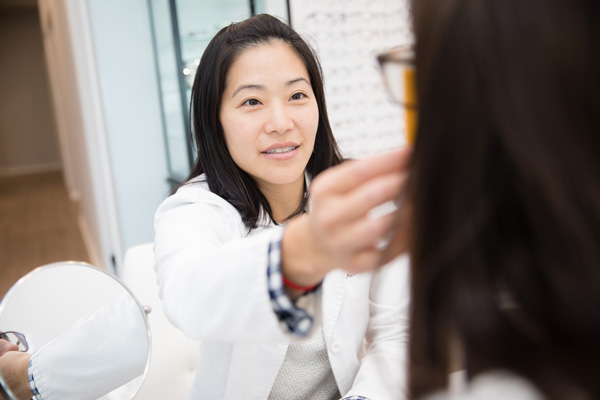 They've found a system for splitting their management responsibilities, which was a bit of a challenge at first to be sure that the work was fairly split. Dr. Hutchins takes care of bill payments and Dr. Han is in charge of outreach and ordering for the office. Whoever is working on Fridays manages insurance billing for the week.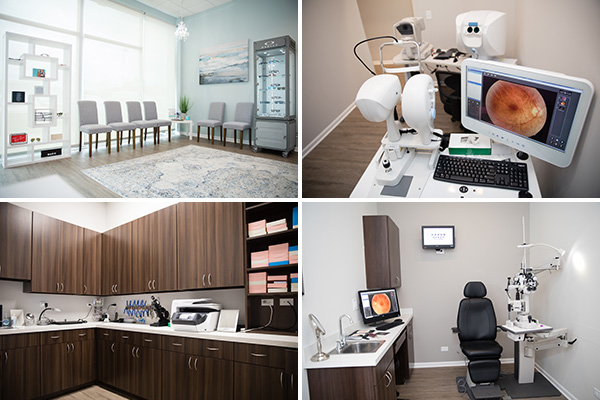 Many of Dr. Han's patients from her previous practice followed her, but Dr. Hutchins had been working further away and is working on building her patient base. They are each still working part-time outside of Focal Point Eyecare, but a goal over the next year is to become busy enough be there together on more of a full-time basis, allowing for more face-to-face time for making business decisions.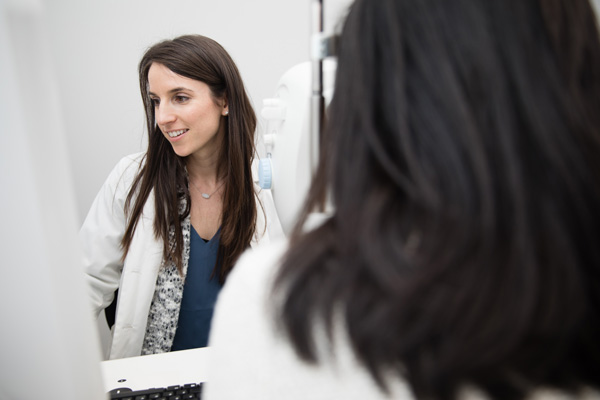 They're also gearing up for Dr. Hutchins' maternity leave as she will welcome her first child early next year. It's a new challenge in itself, Dr. Hutchins says, stepping away from the business for this special time, but also knowing it's important to get back to building her patient base. She's thankful to have Dr. Han, a mother of three, filling in for her weekend hours, and she will find doctors to fill in her weekday hours, if necessary. "I enjoy being here to see patients or to catch up on admin work," Dr. Hutchins says. "It all does make a difference when you know you are doing it to build your own business."