Inspired by the experience of becoming a mother, Jennifer Burke, OD, launched her first Boss Lady Benefit on International Women's Day 2019. Along with her team at Eyediology Vision Care in Las Vegas, Nevadas, they hosted this event with 100 percent of the proceeds benefiting the Las Vegas SafeNest organization. Since 1977, SafeNest Temporary Assistance in Crisis has been providing services to women and children in need in Southern Nevada, and it provides a secure place to stay, offers legal assistance, counseling and programming for this vulnerable population at no cost to those in need of their services.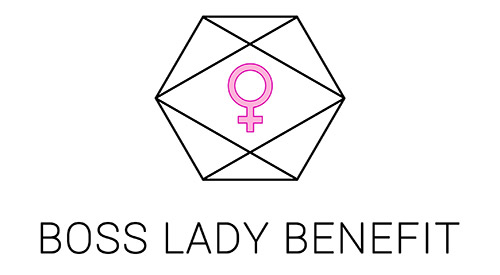 Dr. Burke sent a note introducing the event to her friends and local colleagues, detailing, "As many of you know, in 2018 was a wonderful year for me personally. My husband Jim and I were blessed with our first child, Carson. The entire experience left me filled with wonder and admiration for women everywhere, from every walk of life. In particular, I began to think about those women who do not have the support system I have and that I couldn't fathom how challenging raising children would be in a less than ideal financial or emotional situation."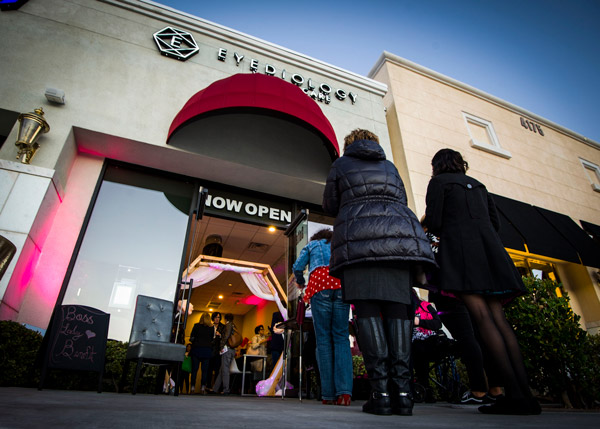 She continued to express her gratitude for having strong women as mentors in her professional life and in her friendship circle. "I feel now is the time to act, for our local community to lend a hand to women in a tough spot, while simultaneously celebrating what women in Las Vegas are accomplishing."
On Friday, March 8, the office was closed for typical business, but welcomed fellow "boss ladies" for light bites, more than 30 silent auction items such as massages, microblading, financial advising, gym memberships and more, as well as a raffle for a grand prize and the opportunity to network while supporting women and children in need. Many of the prizes were donated by local women business owners in the community and industry friends.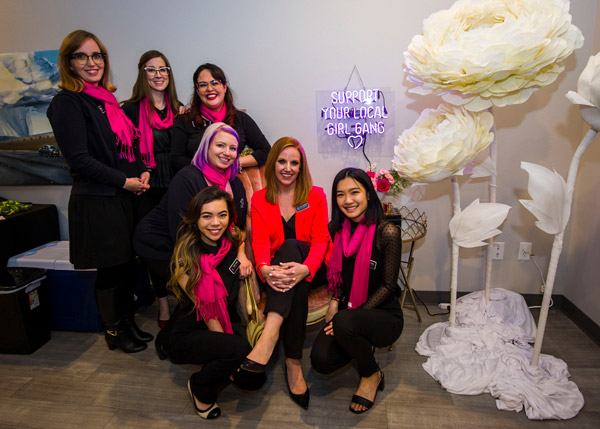 The first event drew great interest—Dr. Burke had to stop accepting RSVPs a few days before—and was a tremendous success. The benefit raised $5,000 for SafeNest, and Dr. Burke also collected two rooms worth of clothing and toiletries for the women and their families. "Women are amazing, and were so ready to jump in and help," Dr. Burke says. "It was so well-received, and we had lots of people asking us to make it an annual event. We're looking forward to Boss Lady Benefit Brunch 2020, since it's on a Sunday."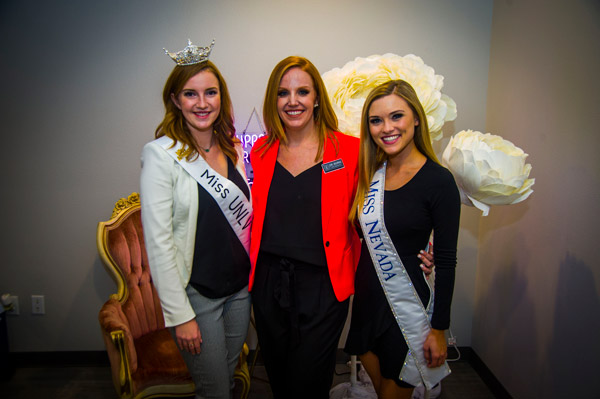 Tips for a Smooth and Successful Event
Dr. Jennifer Burke offers some great insights on the little things that helped simplify the event.
• Involve your industry friends and colleagues. In addition to your target guest list, consider reaching out to your industry representatives for their support. Dr. Burke was thankful to have some of her friends donate sunglasses and food for her Boss Lady Benefit.
• Make it easy to pay. For the raffle, Dr. Burke recommends using a payment platform like Square to accept credit card payments in addition to cash. "We made almost $1,000 from the raffle," she says.
• Allow participation from those who can't attend. Dr. Burke had to turn away several interested women due to her space constraints, but she was able to still allow them and other individuals to support the event by using an online bidding platform. "For the auction, we had displays of each item at the office, but participants bid through their phone using an online platform," she says. "They took a tiny fee but it was worth it so I didn't have to chase people down for payment."