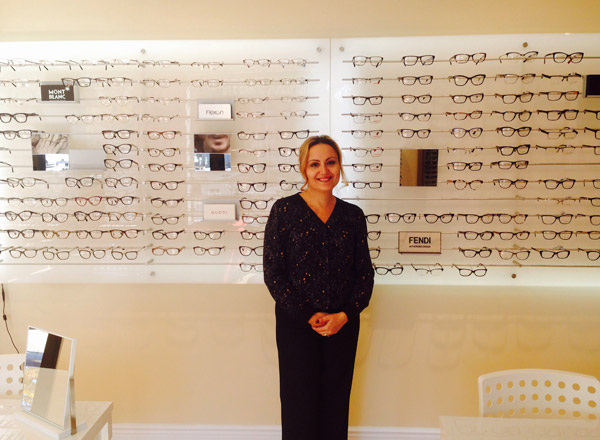 About a year ago, Veranika Sherman, OD, decided it was time to branch out and start her own practice. "I wanted to create a practice that fit me and was my own," she says. Her husband spotted a former bridal boutique space available for lease driving around the neighborhood, which is within walking distance of their home. It's a great benefit for Dr. Sherman as a new mom.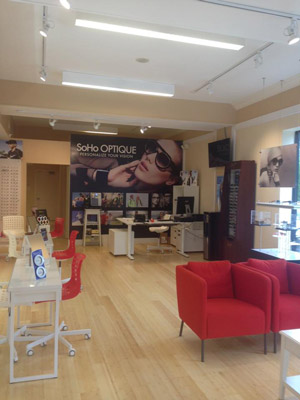 The process to acquire the space for Soho Optique in Roslyn Heights, New York, was easy, but there were a few delays as Dr. Sherman wanted to add more windows and light to the space during the renovations. It was one of the lengthiest parts of the process, Dr. Sherman says, waiting two months for the permits.
The space was fairly wide open; it took about three months to finish the renovations once the permits were ready. Dr. Sherman had walls created to establish office spaces and exam rooms. They found their frame boards this year at Vision Expo East. "We used pops of color, but otherwise the space is light and airy," Dr. Sherman says.
Dr. Sherman, who was residency-trained in ocular disease and family practice, says that she plans to make those areas her focus in new office. She's invested in a visual field and retinal camera from the start. "I want to provide comprehensive eye care and treatment of disease," she says, without having to refer out for this care.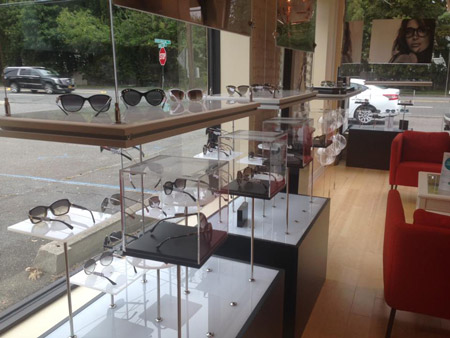 For now, as she builds her patient base, Dr. Sherman will continue to commute three days a week to her position as an associate OD in another family practice about 30 minutes away. She's marketing online and sending targeted mailers to her local community and spending three days a week seeing patients in the new space. Eventually, she hopes to switch to this venture full-time.