Maria Briceno Martin, OD, vividly recalls the moment when she decided she would take the leap forward on her dream of practice ownership. It was August 2017, and her second daughter was just one year old. As she was feeding the baby on a Friday afternoon, Dr. Briceno Martin's husband Greg poised the question if opening an office was still her plan. "I was happy and stable, and I had a great job," Dr. Briceno Martin says of the position she'd held for the past decade with an OD/MD group. "It was an ideal experience but I always felt like something was missing." By Monday morning, she was ready to have a conversation with her employers about her future plans.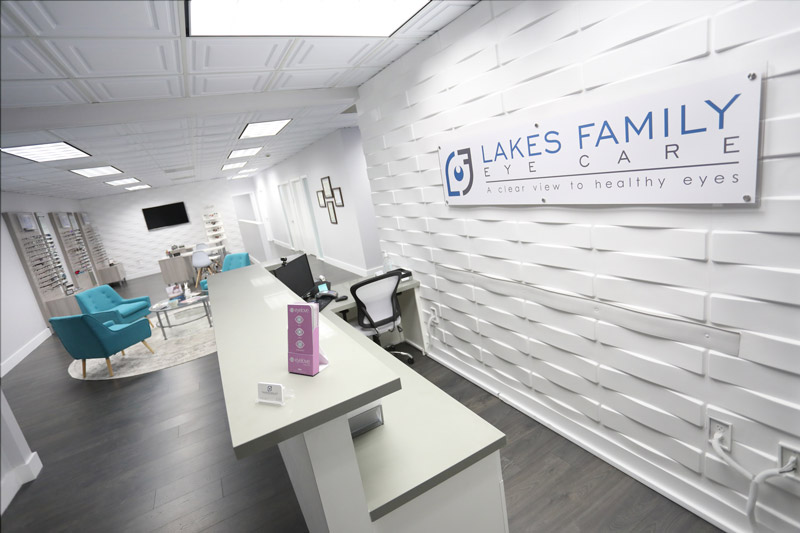 Dr. Briceno Martin found her space—previously a general contractor's office—in her hometown of Miami Lakes, Florida, inside of a professional building with other health and business providers. Her contractor kept renovation on schedule, from tearing down several walls and adding plumbing. "I told them I needed it done as fast as possible because I couldn't be without a job." She stayed on as an associate through January 2018, leaving then to focus on the finishing details at her new office.
She personally picked out every detail for the office. "I love design, and patients say it's like a spa here: so relaxing, fresh and inviting," she says. There's a modern feel with light gray on the walls and flooring and pops of colors from turquoise accent chairs. Her practice logo for Lakes Family Eye Care is proudly displayed on a white, textured tile wall.
Having spent a decade working in an office with ophthalmology, Dr. Briceno Martin says that she was spoiled by practicing with all of best technology. Primary care providers frequently refer to her so it was a necessity to have this instrumentation in her new space for management of ocular disease, eye emergencies and myopia control. Must-haves included fundus photography, visual field, OCT, topographer and an edger. "In addition to the medical side, I wanted the convenience of a short turnaround," she says. She's looking forward to expanding to offer scleral lens fittings which is growing in popularity with very few nearby providers.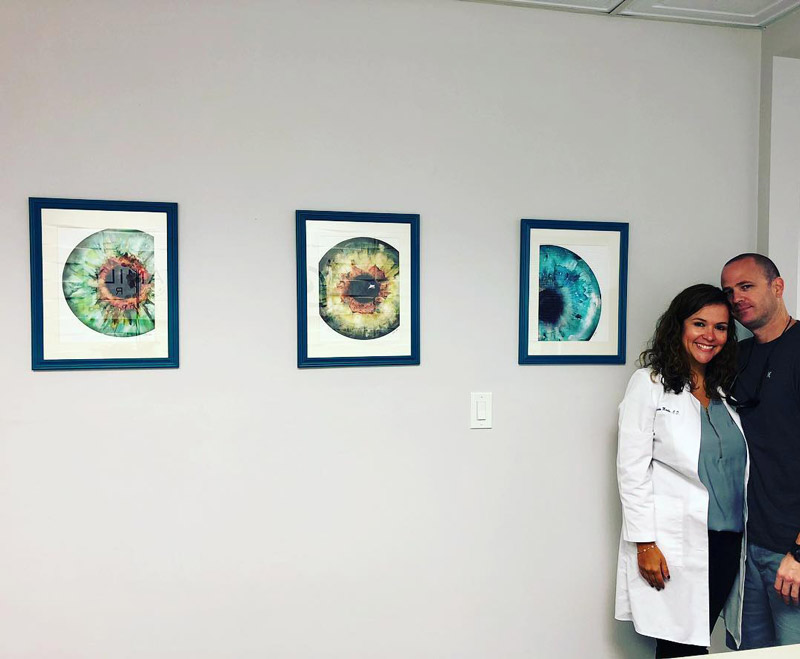 Dr. Briceno Martin is thankful to her husband, her high school sweetheart, and her sister Carmen Crespi for their help getting up and running. Greg Martin did a little bit of it all during those months leading up to the opening and continues to manage the accounting from home. "I have been working in this industry since I was 16, and my husband knows my passion for it and he is my biggest cheerleader." Crespi opened her own orthodontics practice about five years ago, and Dr. Briceno Martin says that her sister's advice was a tremendous asset from recommending a reliable realtor to navigating the process for obtaining city permits. "The business side is challenging, and she guided me through that." She advises colleagues to begin the insurance credentialing process as soon as they have their tax ID.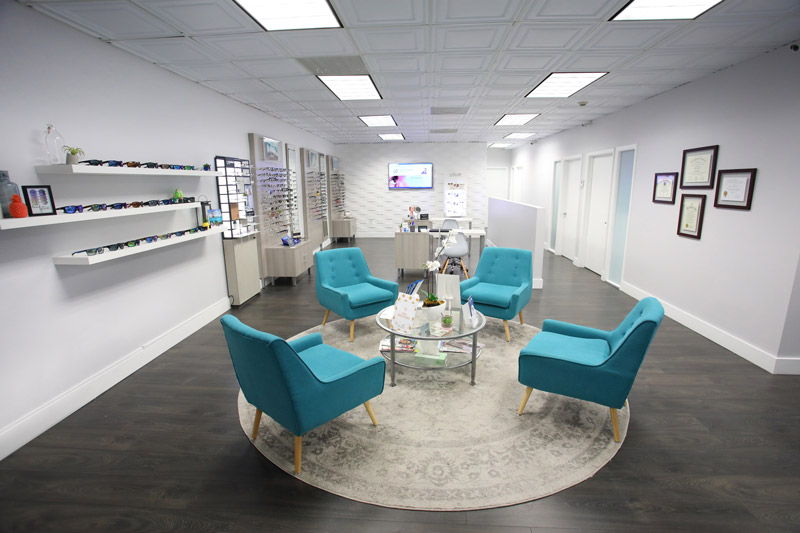 Doors opened to the practice on March 1, 2018, just about six months after she made her decision. Over her first year, she's gradually expanded her office hours from 1.5 days to four days per week now with her two staff members. On Tuesday and Thursday mornings, she works at a clinic for the elderly to supplement her income as patient volume grows.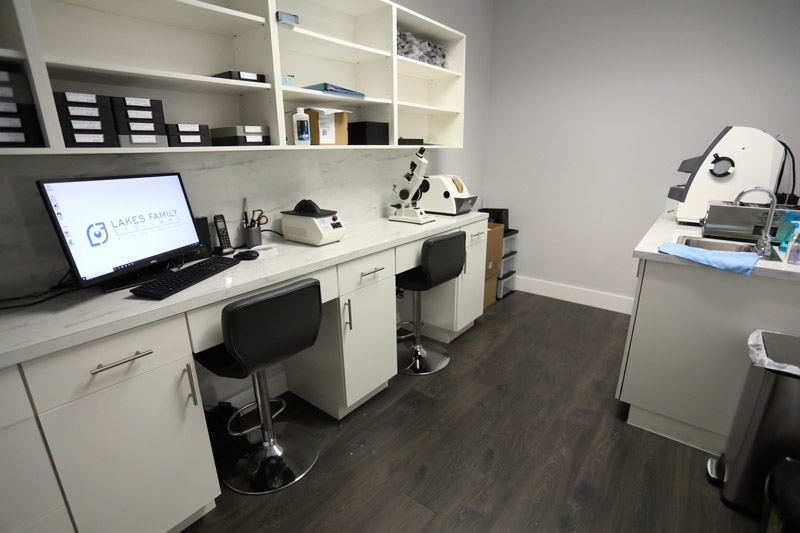 Dr. Briceno Martin has built an expansive network as a both citizen and professional in Miami Lakes for many years, and these connections have led many patients into her office. She's met many teachers through the school system her oldest daughter attends, and pediatricians as well as those who she's connected with at career, community health and wellness fairs send referrals. Greg Martin is a firefighter and recommends her eye care services among that community, too. She's enjoying the opportunity to provide pediatric care—her former office had a mainly geriatric patient base. "Once I see the kids, parents want to be seen and then they tell their friends."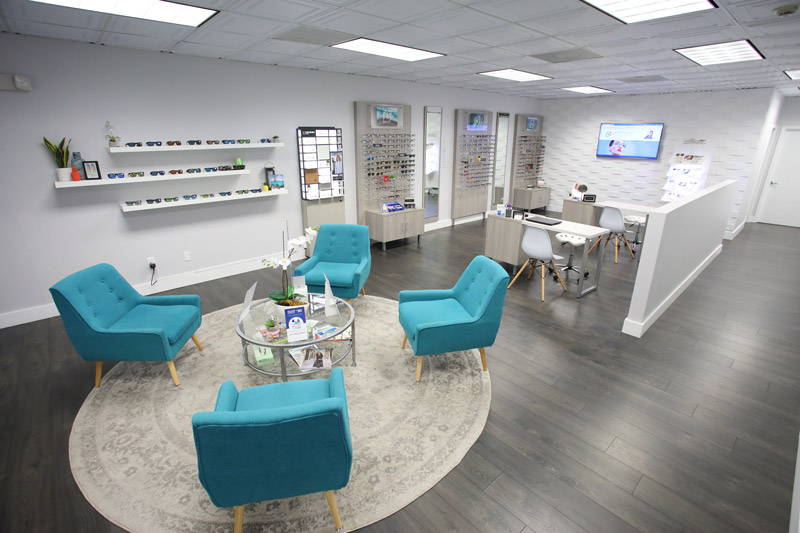 Out of the upmost respect for her former employer, Dr. Briceno Martin never told her former patients that she was planning to start her own practice. She'd established her reputation for providing excellent, personalized care in the community and was hopeful that her patients would look for her once they found out she had left. She was pleased to see that she was right. "Many of my patients have followed, which I really appreciate," she says. Whether they've found her on Google or asked a friend, it's extremely humbling to earn their trust for their eye care needs, she says. It's boosted her confidence as she continues on this next chapter of her career.
Photos provided by Dr. Maria Briceno Martin.