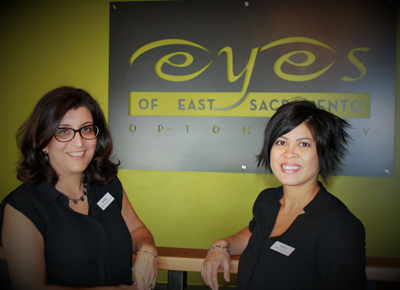 Many patients who walk into Eyes of East Sacramento comment that the office feels inviting upon their arrival. Arlene Espiritu, OD, and Susana Belmonte, OD, had hoped to create that vibe as they planned the office design and prepared for their opening earlier this year on April 1. Located in East Sacramento, California, the office has the boutique atmosphere of an optical shop located in Portland or San Francisco. "We want to be the local place where people go when they think about getting stylish frames that are not over the top as far as price," Dr. Espiritu says. "We are proud of our high-quality inventory," and many of the frames featured are from independent lines.
They came across their office by chance when visiting the vacant office next door, which ended up being too big and a little too cookie-cutter for their style. "We saw the For Rent sign next door and the brick wall that gave the space an urban look, and we fell in love right away," Dr. Espiritu recalls. It was an 1,800-square-foot empty shell. "It was a gem, and we were fortunate to be the first ones to contact the property manager," who later shared with the doctors that there were at least dozen other inquiries afterwards.
The opening was delayed a few months because of problems with the original contractor. The doctors fired him, but it took a while to find another who could take on the project. "Our vision was to have a space that we would not grow out of right away." They wanted to keep the brick wall as a focal point, so they centered the optical display against it. They used open shelves to let the brick show through. They also incorporated metal and wood for an industrial-modern look, and the custom-built reception desk is made of Louisiana cypress wood with steel accents.
Dr. Espiritu specializes in pediatric eye care, so they've also made the office child-friendly. There's a special area in the dispensary just for kids with colorful frame and shadow boxes displaying product, and the office also features its own romper room, which can be used for children who are waiting for their exam to begin, those who are waiting for dilation or if they need a place to sit while their parents have an exam. "If the parent is being seen, it's a good distraction for the kids," Dr. Espiritu says, and the room is within view from her exam room so children can play quietly or watch TV for those few minutes.
Dr. Espiritu and Dr. Belmonte are thankful for the chance to come to work together after first meeting nine years ago. They worked together as associate doctors in the same private practice, and Dr. Espiritu left a few years later but kept in touch with Dr. Belmonte. Three years that, Dr. Espiritu received a phone call from Dr. Belmonte, who wanted to leave the office where they had worked together. "It was the right timing because I was pregnant with my first child, so she filled in for me on my maternity leave, and then my boss hired her, too," Dr. Espiritu says.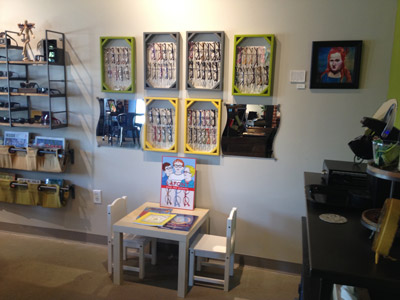 The pair worked together for another three years in West Sacramento, brainstorming along the way about opening their own practice and making the move to ownership after years working for others. It took nearly a year and a half to find the space, but Dr. Belmonte's prep work over years of planning for practice ownership eased the process. Their location along a main artery in and out of East Sacramento and their awning displaying the practice logo have been attracting people walking and driving by since their opening. "I've been told the logo design is distinctive, and our location will gain us exposure in the community." Dr. Espiritu says.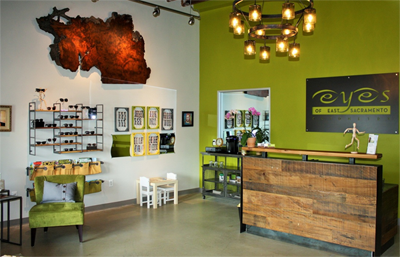 Click here to read more about how the doctors help children feel comfortable during their time in the office.